Another Darling Dress!
I can't believe Kathleen has another fabulous dress up so soon! She sews like the wind! This one is absolutely darling.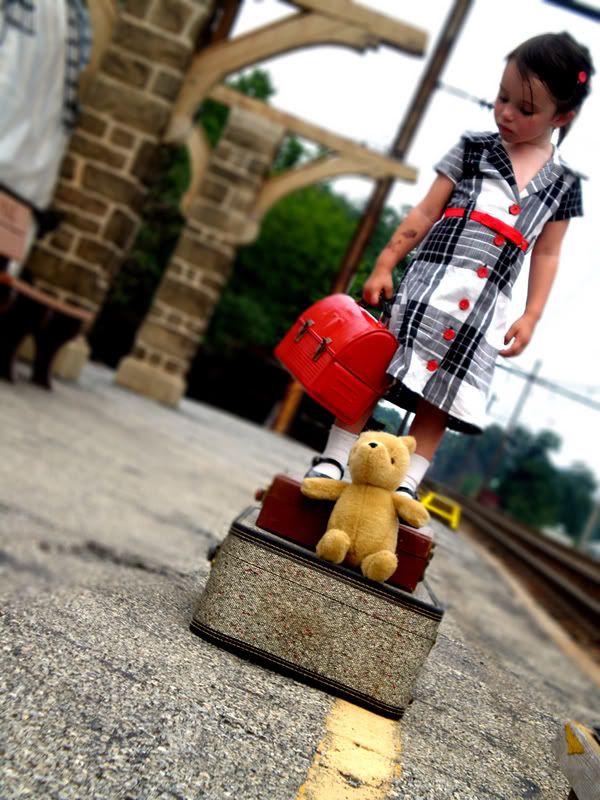 Train Stop Shirt Dress GIVEAWAY!!!!!!!
I have been so inspired by her this week that I can't sleep at night. I keep thinking of all these projects I want to do. Reading her profile about starting to "really" sew again has made me so enthusiastic and hopeful. If she can do all this with two girls to care for, what's stopping me? In fact, my sewing machine is sitting in my kitchen calling to me at this moment. (Someday I'll be more than just a refugee seamstress and crafter wandering through my home looking for a place to create. I can almost picture my workroom now.)
Keep crossing those fingers for me!