Vintage Sewing
Last summer my Mother-in-Law introduced me to
Alma Jane's
, a gem of a vintage store in La Grande, Oregon. The owner created the store in the memory of her mother, Alma Jane. If you ever drive through Eastern Oregon, I definitely recommend making a stop there. Great finds and very reasonable prices.
My favorite part: a whole room of vintage sewing supplies and patterns where we discovered this diamond of a pattern from 1958: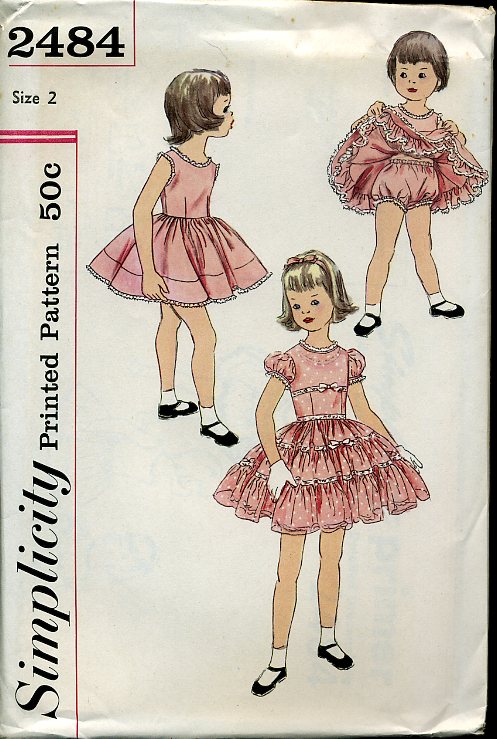 (My copy was owned by a woman named Rita who signed her name on the envelope.
Too perfect for a vintage pattern right!?)
With that darted bodice (for a toddler!) and full tiered skirt, I just couldn't say no. It was so much fun to make!
This dress was just asking for a voluminous petti-skirt to complete the look.
I loved taking Teagan to church in this. Not only was it fun to walk behind Teagan as the dress swished around her. I also loved all the attention she got from the grandmas who apparently all had dresses like this one as children. Too cute!
My only regret is that I wish I had made it out of the same blue polka dotted fabric as
this skirt
. Or even a pink polka dot like the pattern cover. While I like the floral I picked, the darts and lace on the tiers get lost in the pattern. I guess I just may have to make another one.
In other news, Teagan has recently begun to enjoy creating her own poses. Apparently being a top model requires that you creatively contort your body. She did this pose after every step as she hopped from stone to stone.